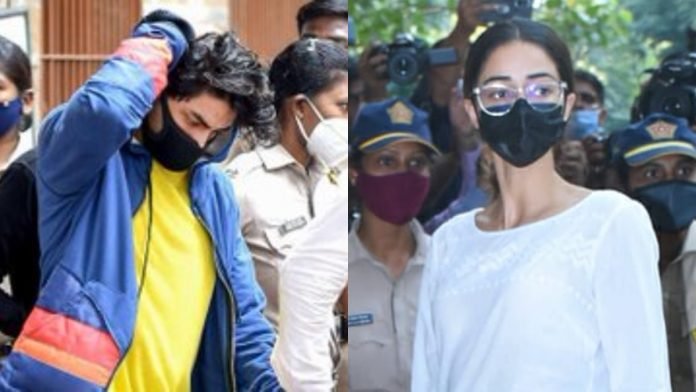 Aryan Khan Drug Case: Sword hangs on Sameer Wankhede- NCB starts probe against allegations – The sword of investigation hangs on the NCB officer following allegations of corruption leveled against Sameer Wankhede by a witness in the Aryan Khan drug case. NCB Headquarters has started vigilance inquiry against Sameer Wankhede in the corruption case. The Chief Chillsense Officer is himself probing it. On the other hand, Sameer Wankhede has been summoned by NCB Headquarters to Delhi. According to news agency ANI, Sameer Wankhede will go to Delhi this evening.
Three officers sent from Delhi to Mumbai
The Delhi Headquarters has summoned the full report of Aryan Khan's case from Mumbai to investigate the allegations of corruption. According to sources, a team of three officers from Delhi will also reach Mumbai on Tuesday and start their investigation against Sameer Wankhede. The investigating team includes Chief Vigilance Officer Dnyaneshwar Singh and two other officers. Dnyaneshwar Singh told that allegations of corruption have been made against Sameer Wankhede, whose inquiry has been ordered. Anything can be said in this matter only after investigation.
Sameer Wankhede gave affidavit in court
Two affidavits have been filed in the court on behalf of Sameer Wankhede. He has told the court that there is an attempt to divert the investigation of NCB. Many people are putting pressure on the witnesses, due to which the witness has turned hostile and the investigation is getting affected. He even said that pressure is being put on me and I am being threatened. Along with my sister, dead mother, the whole family is also being targeted.
The witness had made serious allegations
Prabhakar Sail, a witness in the Aryan Khan drug case, had made many serious allegations. Prabhakar cell had said that the NCB officials had got him to sign on eight to ten plain papers. Not only this, along with KP Gosavi and another, a bribe of 25 crores was also demanded in this case. Later this deal was settled for 18 crores, in which there was talk of giving eight crores to Sameer Wankhede.