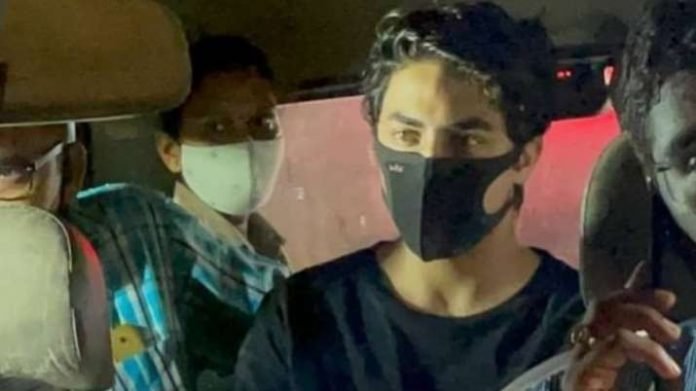 Aryan Khan Bail Live: The Bombay High Court has granted bail to Shahrukh Khan's son Aryan Khan, but Aryan will be able to come out of jail only tomorrow or Saturday. After a long hearing of three hours, the court granted bail to the three accused including Aryan.
Shahrukh Khan's son Aryan Khan gets bail in drug case
The remaining three accused, including Aryan Khan, have got bail from the Bombay High Court. However, he will have to spend tonight in jail. After the hearing in the Bombay High Court that began at 3 pm, the court delivered the verdict at 4.45 pm.
-Mukul Rohatgi is presenting the argument
Only Aryan and Arbaaz were known to those arrested. So there is no possibility of conspiracy.
NCB's argument completed
NCB's argument in court has been completed. Aryan Khan's lawyer Mukul Rohatgi, while presenting his side, said – Why were Manav and Gaba not arrested? Who had invited Aryan on the cruise.
Can be responsible even if drugs are not available
Anil Singh told the court – not getting drugs does not mean that the person has not committed any crime. Even if someone has not found drugs, he may still be responsible for it.
arrest is legal
Anil Singh told the court, "Consider that there was some irregularity at the time of arrest, which was rectified after the remand order." Along with this, he said that the arrest is completely legal. It cannot be proved to be a conspiracy." He concludes his arguments.
Will do 'Blast' in cruise
-Anil Singh said- 'Charas was recovered from Arbaaz's shoes. When NCB questioned Arbaaz, he told that he had brought charas and told Aryan to 'blast' on the cruise.
Supreme Court said heinous crime
NCB's lawyer said – It is not necessary to give bail in the case of conspiracy. The Supreme Court has also termed drug dealing as a heinous crime.
Anil Singh said- 'Aryan has already been taking drugs in large quantities. Aryan is also a part of the conspiracy in this case.