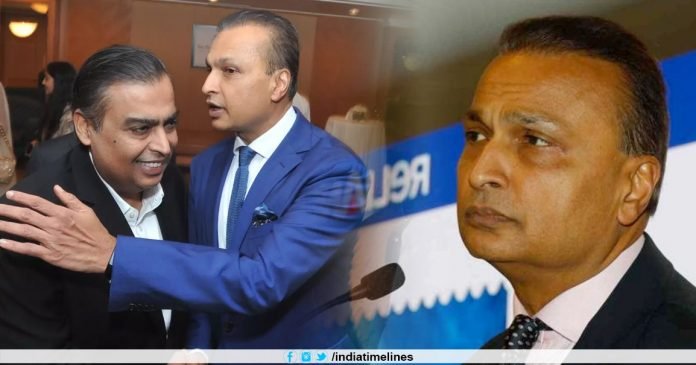 Anil Ambani News: Shares of Anil Ambani Group got wings- 1000 percent in 3 months- The market cap of the debt-ridden industrialist Anil Ambani-led Reliance Group has grown by over 1,000 per cent in less than 3 months. The group's market cap stood at Rs 733 crore in March, which rose to Rs 3,890 crore in May and Rs 7,866 crore on June 18. The market cap of group companies Reliance Infrastructure, Reliance Power and Reliance Capital has more than doubled in the last 20 days.
The market cap of Reliance Power is Rs 4,446 crore, the market cap of Reliance Infrastructure is Rs 2,767 crore and that of Reliance Capital is Rs 653 crore. This has benefited over 50 lakh retail investors of these three companies. Reliance Group is the largest family of retail investors in the country. There are about 33 lakh retail investors in Reliance Power, 9 lakh in Reliance Infrastructure and about 8 lakh in Reliance Capital.
Retail investors benefit
Over the years, FIIs and mutual funds have shied away from Reliance Group companies and banks have also sold pledged shares of the group in the market. These were bought by retail investors who are now taking advantage of the rally in Reliance Group's shares. In the last three weeks, several positive things have happened in Reliance Group, which has led to a rise in the shares of group companies.
Reliance Infrastructure has announced to raise Rs 550 crore from the promoter group and VSFI Holdings Pvt Ltd, a subsidiary of Varde Investment Partners, LLP. The board of Reliance Power has approved the proposal to issue 59.5 crore preferential shares and 73 crore warrants to its promoter company Reliance Infrastructure for a total of Rs 1,325 crore. This will reduce the debt of Reliance Power by Rs 1,325 crore. The sale of Reliance Home Finance, a company of Reliance Capital Group, is also in the final stage. This will reduce the debt of Reliance Capital by more than Rs 11,000 crore.