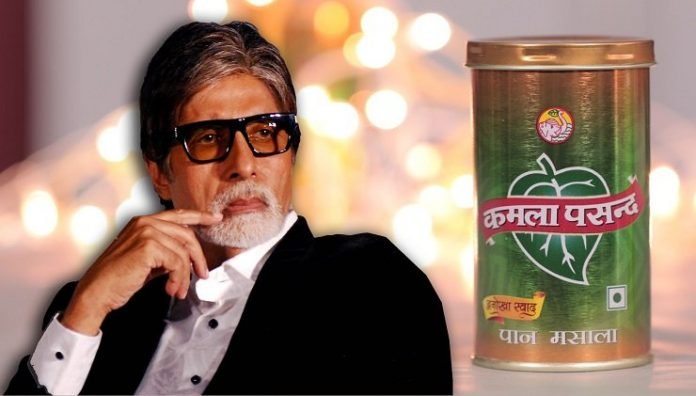 Amitabh Bachchan left Kamala's favorite advertisement, made this big announcement: Today Amitabh Bachchan is celebrating his 79th birthday. On this occasion, he has written a blog and told all his fans that he has terminated his contract with 'Kamala Pasand'. Amitabh wrote in the blog- 'I have terminated the contract with the pan masala brand Kamala Pasand. Fee has been refunded. Amitabh Bachchan also told that he was not aware that it comes under surrogate advertisement. Actually, Big B took this step sometime after the advertisement went on air, because there was a lot of opposition about it.
a doctor wrote an open letter
National Organization for Eradication of Tobacco President Dr. Shekhar Salkar also wrote an open letter to Amitabh Bachchan. He had said that according to medical research, tobacco and pan masala cause great harm to health. Amitabh Bachchan is the brand ambassador of the government's polio campaign. In such a situation, he should withdraw from the advertisement of pan masala like Kamala Pasand.
There were a lot of trolls about Kamala's choice
Recently, Amitabh Bachchan did an advertisement of Kamala Pasand Pan Masala with Ranveer Singh, due to which he was trolled. Actually, Amitabh Bachchan wrote a post on his Facebook, 'What did you tie in your hand by buying a watch, time fell behind me.' His fans commented a lot on this post of his, but a user wrote a sharp point. The user wrote, 'Thank you sir, have to ask just one thing, what is the need of you that you also had to advertise Kamala's paan masala? Then what is the difference between you and these pebbles?'
Know what was given by Amitabh Bachchan
Responding to the user's question, Amitabh Bachchan wrote, 'Manywar, I am apologizing, if someone is doing good in any business, then one should not think that why are we associating with him. Yes, if there is a business, then in that we also have to think about our business. Now you feel that I should not have done this, but by doing this, yes I also get money, but there are many people working in our industry. Those who are employees also get work and money too. The word Manyavar Tatpunjiya does not adorn your mouth and neither does the other artist of our industry. I greet you with respect.