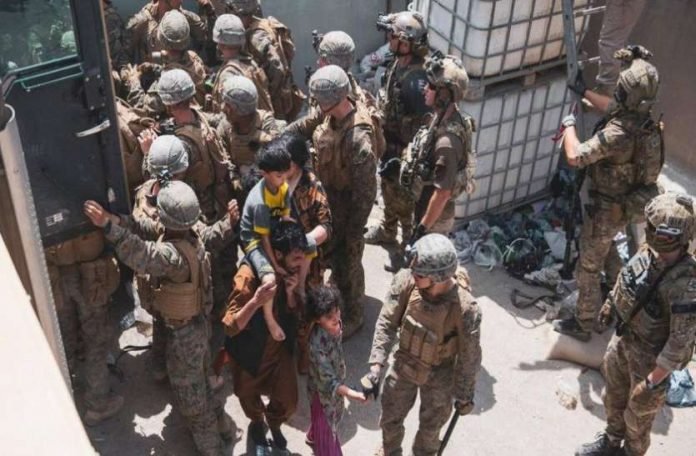 America's open threat of Taliban- withdraw soldiers by August 31 – otherwise…The operation to withdraw American troops from Afghanistan will be completed by August 31. Meanwhile, the Taliban has openly threatened America regarding the soldiers leaving the country. The Taliban have said that the US will face dire consequences if the withdrawal of troops is not completed by August 31. The US President had earlier set a date of 11 September for the withdrawal of troops, which was later changed to 31 August.
Time will not be given after August 31
Taliban spokesman Suhail Shaheen said that the US President has made it clear that the withdrawal of troops will be completed by August 31. He should stick to his word. The Taliban has threatened that it will not give a single day's time after August 31. If he was asked for further time for the withdrawal of troops, the answer would be 'no'. At the same time, these countries may also have to face its serious consequences.
Captured three districts
Even after capturing the power of Afghanistan, the plans of the Taliban have not been fulfilled. He is constantly moving forward to capture the whole country. On Monday it was reported that the Taliban had captured three districts of Baghlan province. Taliban spokesman Zabihullah Mujahid has claimed that the Pul-e-Hisal, Bannu, Deh Saleh districts of Baglan province have been liberated from "enemy" occupation.
Territories evacuated from Northern Alliance
These districts were evacuated by Northern Alliance fighters. Now the Taliban is claiming to have retaken the districts from the possession of Northern Alliance fighters. The spokesman claimed that the Taliban surrounded Panjshir from Takhar, Badakhshan and Andrab directions and was trying to resolve the problem through dialogue. After the capture of Kabul, Taliban fighters are now moving towards the Panjshir Valley, the stronghold of the rebels.