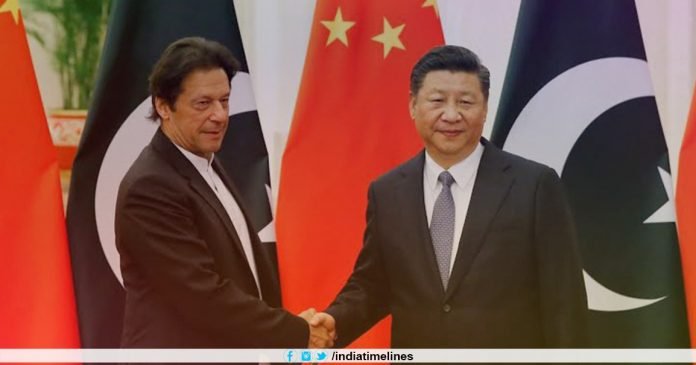 America warns: China wants to grab Bagram Air Force Base- will use Pakistan against India- The US has warned, expressing concern over the growing closeness between the Taliban and China. It believes that after the Taliban occupation of Afghanistan, China would like to use Afghan soil to its advantage. The former senior US diplomat warned that China would now make every effort to seize the Bagram Air Force Base. With the help of this, he would like to strengthen Pakistan against India.
Former US envoy to the United Nations Nikki Hale said President Joe Biden has lost the trust of his supporters and people since his decision to withdraw troops from Afghanistan. In such a situation, America will now face many challenges. America must ensure the safety of its people. Not only this, America will also have to pay special attention to cyber security. Countries like Russia will not miss any opportunity to attack us, because we did not give a befitting reply to their last cyber attack.
He said that we have to keep an eye on China more carefully than before. This is because now China would like to fulfill its plans through Afghanistan. Till now he was not pressurizing India through Pakistan, but now he will try to use Pakistan against India through Bagram Air Force Base. In such a situation, America should have the power to deal with not only internal but also global issues.
In July, the US military left Bagram Airfield after nearly 20 years. It is the most important base of Afghanistan. Bagram Base was home to thousands of American soldiers. "The biggest thing Biden must do is strengthen our allies, strengthen those relationships, modernize our military, and make sure we are fully prepared for cyber-crimes and terrorism," he said.
America should talk to its allies: Hailey
He said it is time for President Biden's administration to reach out to its key allies such as India, Japan and Australia and assure them that the US will help them. The first thing you should do is to connect with your friends as soon as possible, stand by them. Be it Taiwan, Ukraine, Israel, India, Australia or Japan. Let us assure them that we are with them in every situation and that we need them too.