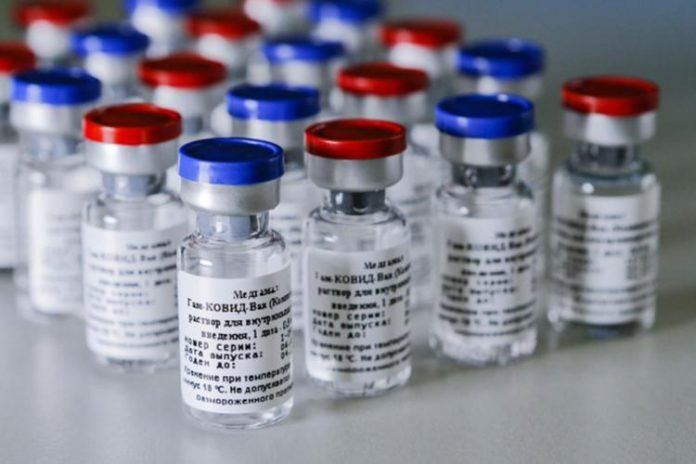 After the fall in May, the pace of vaccination recovered in June, target 12 lakh doses per day.- Covid vaccination has once again gained momentum in India. The seven-day daily average had declined in the third week of May. Only 13 lakh doses had come daily. lowest in two months. But it gained momentum in the fourth week of May. 20 lakh doses came on a daily basis. Then in the first week of June, it has doubled i.e. about 26 lakh doses daily.
The government has a plan to inject 12 crore doses in June. That is, 38 lakh doses every day. So that we can reach close to the target of giving one crore doses daily in July. But the figures for the first week of June are 12 lakh doses behind the government's target. Till June 7, 23.28 crore doses have been given in India. These include 18.65 crore first doses and 4.62 crore second doses.
How is the speed increasing?
Vaccination started in India on 16 January and after that the figure has been increasing week by week. On rare occasions, fewer doses were given in a week than in the previous week (see table). From 1 April, the government started vaccinating 45+ and recorded a record of giving 2.47 crore (35 lakh daily) doses in seven days between April 3-9. This is a record even today.
But after May 1, complaints of lack of vaccine dosage started coming as soon as 18+ were included in the vaccination. As a result, 18+ could not be vaccinated from May 1 in many states. In many states, the dose was refused to 18+ in the middle. That is, the policy itself went wrong. For the first time in two months between May 15-21, the weekly average had come down to 1.3 million doses per day. But after that vaccination is gaining momentum again. About 20 lakh doses were given daily between May 22-28 and about 26 lakh doses were given daily between May 29 and June 4. Now the government has set a target of giving 38 lakh doses daily for the entire month of June.
Preparation to give one crore doses daily in July
On June 1, Indian Council of Medical Research Chief Dr. Balram Bhargava said that there is no shortage of corona vaccine in the country. By July, sufficient doses of the vaccine will be available in the country, after which one crore people can be given doses every day. We sincerely hope that by December, the entire population of the country will be given the corona vaccine.
In fact, according to the plan released by the government on May 13, between August and December, the government will get 2.1 billion doses. NITI Aayog Member (Health) Dr. VK Paul made a presentation and said that 2.1 billion doses will be made in India from August to December. That is, if you can give two doses to the entire population, so many doses will be made in India only. But the plan made by the government seems far from reality. In India, only half the target dose will be available. The government's planning also includes some such vaccines, which are currently undergoing trials and have not been licensed.
Where and how is the government lagging behind in figures
The government has made exaggerated claims for the period from August to December. But it is not that so far his planning has been completely successful. The government had given a vaccination plan for May at the end of April and claimed that it would provide 8 crore doses in May. But only 5.98 crore doses were taken.
If we talk about production, then the government told the Supreme Court that 6-6.5 crore doses of Covishield are being made every month in Serum Institute of India (SII). Similarly, 2 crore doses of Covaxin are being made. But the reality is that in May, 5.1 crore doses of CoviShield and about 9 million doses of Covaxin were administered. No one has the answer as to where the remaining doses went. Production may not have been as expected, which is often the case. In such a situation, it may be difficult to meet the targets for June and subsequent months.
Now how will the June target be met?
The central government has said that it will provide 12 crore doses in June. In May, only 5.98 crore doses have been taken. In such a situation, what happened in a month, which would double the availability of the dose. The government itself has said that production will not increase in June.
The Government of India has also said earlier that from August, Serum Institute's production capacity will increase from 6.5 crore doses per month to 10 crore doses per month. Bharat Biotech also claims to increase production from 2 crore doses to 3.3 crore doses for July. After this, additional doses will be available in August itself. At this time, the expectation from both the companies is not looking good even on paper.