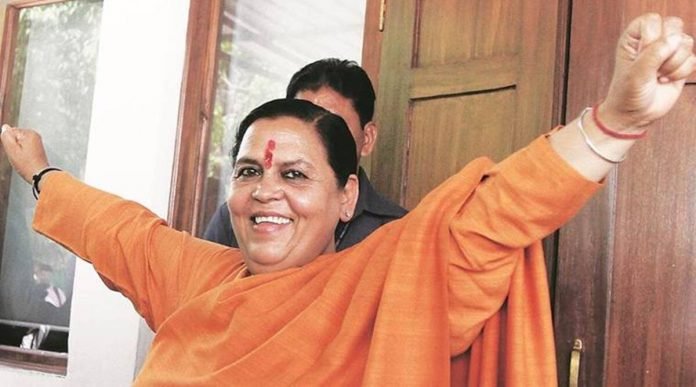 After controversial statement on bureaucracy- Uma Bharti said that she will improve her language- Former Madhya Pradesh Chief Minister and senior BJP leader Uma Bharti have written to Singh after her controversial statement on bureaucracy went viral on social media and was criticized by Congress leader Digvijay Singh, saying she would improve her language.
Singh termed Bharti's statement against the bureaucracy as highly objectionable and said that he should apologize for his statement.
Digvijay tweeted, "Uma, as my younger sister, you have been warning me to speak less. But the abusive words you have used against the bureaucrats are highly objectionable."
He further wrote, "The bureaucracy in the Indian Constitution is committed to acting impartially under the rules and regulations. They are not your servants, they are not the people who lift the slippers. You have been a Union Minister, you have been a Chief Minister. You should not make such comments. You should apologize."
On Tuesday, in a short letter to Singh, Uma Bharti said, "You have given an appropriate response to my statement on bureaucracy. I am deeply hurt by my own spoken language. I used to follow you that Dada does not speak a moderate language, but it has become exactly as it is written in Ramayana… but upadesh kushal bautere, je acharhin te nara na ghanare."
"I will improve my language from now on," she wrote.
It is to be known that while talking informally to a delegation of backward classes in Bhopal on Saturday, Uma had said, "Bureaucracy is nothing, it lifts slippers. Picks up our slippers."
The statement was shared on Monday by various users on social media. After the video went viral, Bharti apologized for using indecent language against the bureaucracy.