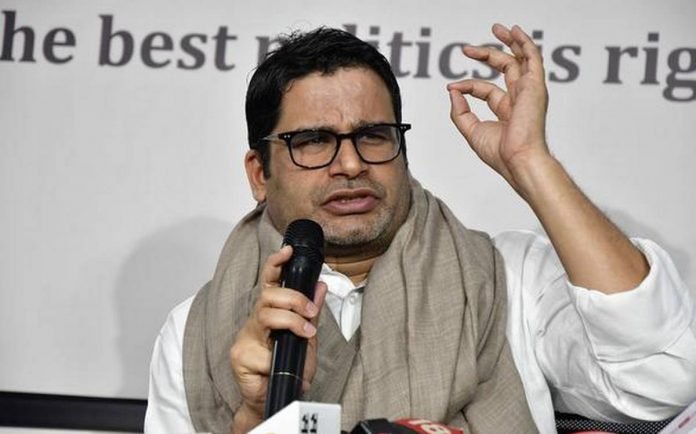 After all why did Prashant Kishor say – I can't believe the Third or Fourth Front can challenge BJP- On the other hand, election strategist Prashant Kishor said that he is not sure whether the Third Front or the Fourth Front can challenge the BJP. Prashant Kishor's statement comes at a time when it is being said that this meeting is being held only after his meeting with Sharad Pawar.
In recent days, after two meetings of Prashant Kishor with Sharad Pawar, the talk that the leaders of the Third Front led by Sharad Pawar are being united. Talking to NDTV, Prashant Kishor said that I do not believe in third or fourth front that this front can challenge BJP. PK believes that the Third Front model is old and does not fit with the political situation of today.
It was only after his recent meeting with Sharad Pawar that the discussion gained momentum that election strategist Prashant Kishor has started to unite the opposition parties. On this Prashant Kishor says that there is no such thing. Meeting with NCP Chief Sharad Pawar is to get to know each other better. We have never worked together in the past.
Prashant Kishor, who played a key role in Mamata Banerjee's victory in Bengal elections, said Bengal's victory sent a message to all opposition parties that they too can stand up to the BJP and challenge it. Prashant Kishor's statement on the Third Front can be seen as an attempt to put an end to the discussion which has started after the meeting of Sharad Pawar.
The leaders of the Third Front will gather at Sharad Pawar's residence today under the Rashtra Manch of Yashwant Sinha, a former Union Minister and recently joined TMC. Yashwant Sinha, Pavan Varma, Sanjay Singh, D Raja, Farooq Abdullah, KTS Tulsi, Majid Memon, Vandana Chavan, Ghanshyam Tiwari, Karan Thapar, Javed Akhtar, Ashutosh, SY Qureshi, Arun Kumar, KC Singh, Sanjay Jha, Sudheendra Kulkarni, Colin Gonsalves and Pritish Nandy may include.