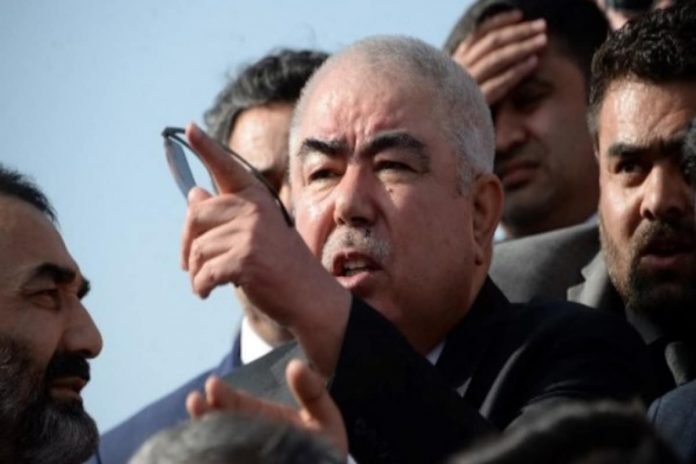 Afghanistan: Former Vice President Dostum's son kidnapped by Taliban- The Taliban is now also targeting the family of politicians to establish their dominance in Afghanistan. According to the report of News Unique, the Taliban has kidnapped the son of former Vice President of Afghanistan Abdul Rashid Dostum from Jawazzan Airport. President Ashraf Ghani had met Abdul Rashid Dostum a day earlier on Wednesday itself.
Dostum is a prominent leader of northern Afghanistan. He founded the Northern Alliance in Afghanistan in the 90s. According to the information, Taliban fighters have also abducted some Afghan soldiers along with their son. However, this incident has not yet been confirmed by the Taliban or the government of Afghanistan.
The warlord is called Dostum
Abdul Rashid Dostum became the Vice President of Afghanistan in 2014 and held this position for more than 6 years. Dostum is also known as Warlord. Warlords are those who, with the help of America, prepared themselves and continued the war against the Taliban. Warlord Dostum has also been accused of committing war crimes in Afghanistan. Dostum is believed to have been instrumental in helping the US military topple the Taliban government in Afghanistan after the 9/11 attacks.
Dostum was getting his treatment in Turkey for several months. He has recently returned to Kabul in view of the increasing penetration of the Taliban in the northern areas of Afghanistan.
'The Taliban will be wiped out
Dostum said after meeting with President Ashraf Ghani on Wednesday that the Taliban would be wiped out from the northern parts of the country. He said the Taliban had no escape route. Dostum's militia group is fighting a war against the Taliban with the Afghan army. Even before this, during 1990 and 2001, Dostum eliminated the Taliban from Balkh province.
Militia made strong barricade on Mazar-e-Sharif
After capturing 10 cities, the next target of the Taliban is Mazar-e-Sharif, Afghanistan's fourth largest city. Marshal Abdul Rashid Dostum reached Mazar-e-Sharif on Tuesday night. On reaching here, Dostum's militia along with the army has put up a strong barricade in many areas of the city. A day earlier, the government had said that the Afghan army had foiled the Taliban's attacks.
Let us tell you that the Taliban have captured the capital of 10 provinces in a week. Their names are Zaranj, Farah, Sar-e-Pul, Shabarghan, Aybak, Kunduz, Faizabad, Pul-e-Khumri and Talokan. These cities are named after their provinces. From Kunduz, Sar-e-Pol and Talokan in the north to Zaranj, the capital of Nimroz Province, bordering Iran, in the south, the Taliban are in control. At the same time, the Taliban has also captured Shabarghan, the capital of the Nowgazan Province, bordering Uzbekistan and Turkmenistan. At the same time, on Thursday, the Taliban also captured the city of Ghazni, 150 km from Kabul.