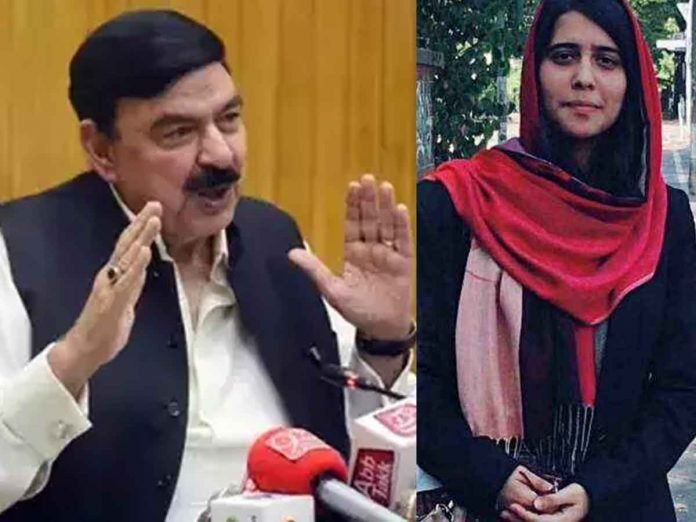 Afghan Ambassador's daughter not abducted: Indian RAW conspiracy: Pak Home Minister- The Imran Khan government, which failed to stop the kidnapping of Silsila, the daughter of Afghan Ambassador Najibullah Alikhil, from the capital Islamabad, which is called the heart of Pakistan, has termed the whole matter as 'fake'. Pakistan's outspoken Home Minister Sheikh Rashid has even claimed that it is an 'international racket' to defame Pakistan. It is headed by the Indian intelligence agency RAW.
This statement by Pakistani Interior Minister Sheikh Rashid comes at a time when Afghanistan has decided to withdraw all its senior diplomats from Islamabad. Silsila, the daughter of the Afghan ambassador, was kidnapped from a market in Islamabad on Friday. After torturing for about 5 hours, Silsila was thrown on a road. Silsila has suffered multiple injuries and has broken bones.
'Indian intelligence agency RAW gave it the form of kidnapping worldwide'
In a conversation with Pakistani TV channel Geo News, Sheikh Rasheed said that the investigation done so far shows that Silsila was not kidnapped. Rasheed said, 'There was no kidnapping. I want to tell the whole country that this is an international racket and an international conspiracy which is the agenda of RAW. He claimed that the Indian intelligence agency RAW broadcast it as a kidnapping around the world.
Rashid said that Silsila had taken a taxi but she does not believe that she had gone to Rawalpindi. He claimed that Silsila had also used the Internet during this period. He said that now only one part of the investigation of this entire matter is left. We are now trying to get the footage of Silsila's Rawalpindi. He said the ambassador's daughter had given her phone to the investigating agencies after deleting all the data. The Pakistani Home Minister alleged that the government is giving full cooperation to the Afghan ambassador, but some people are spreading propaganda on the behest of the Indian intelligence agency RAW.
Afghan President gave a strong message to Pakistan
Meanwhile, Afghanistan has called back the staff of the embassy, ​​taking strict steps in the case of kidnapping of the daughter of its ambassador in Islamabad. Afghanistan's ambassador to Pakistan and other diplomats have left Islamabad and returned to Kabul following the orders of President Ashraf Ghani. Ashraf Ghani has said that the abductors of the Afghan ambassador's daughter should be brought to justice, Waheed Omar, adviser to the Afghan President, said. He also said that the security of Afghan diplomats in Pakistan should be ensured. There is already tension between the two countries over the issue of support to the Taliban.