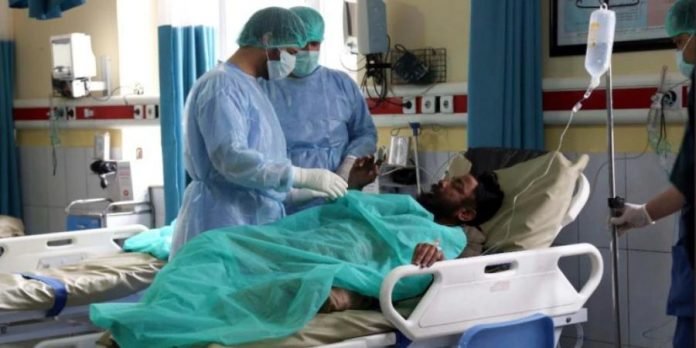 Advisory of ICMR on testing in 2nd wave of Corona, RTPCR is not necessary once it is positive- During the second wave of the Corona epidemic, cases of infection in the country have increased significantly. More than three and a half lakh cases of infections are being reported every day. Meanwhile, the Indian Council of Medical Research (ICMR) has issued an advisory regarding corona testing. The ICMR recommends the continuation of the corona test in the second wave of the epidemic. The ICMR has stated that people who have received a rapid antigen test (RAT) or RT-PCR test positive, do not have to undergo a RAT or RT-PCR test again.
Indian Council of Medical Research (ICMR) issues advisory for COVID19 testing during the second wave of the pandemic; RTPCR test must not be repeated in any individual who has tested positive once either by RAT or RTPCR. pic.twitter.com/Tjkez7lmaL
– ANI (@ANI) May 4, 2021
In addition, healthy travellers travelling inter-state domestic are advised that they do not need the RTPCR test. In this way, the lab load can be reduced. He says that travellers should follow all the guidelines associated with the corona, so as to reduce the infection of the corona.
The ICMR said in the advisory that rapid antigen tests should be promoted. It was validated in 2020. It is now being used less. It is being used in the Containment Zone or in some Health Centers. This causes corona infection to be detected in just 20 minutes. Promoting this will reduce the pressure on the labs.
ICMR suggestions to reduce pressure on labs
Once positive, no person should be re-tested with RT-PCR or rapid antigen.
The test is not necessary while the patient recovering from the corona is discharged.
If a healthy person is doing inter-state travel then there should be no need to undergo a test. This will reduce the pressure on the lab.
Those who have symptoms of corona should avoid travelling non-essential. This will make the infection less spread.
People who do not have corona symptoms should also follow the Kovid Guideline while travelling.
States should insist on increasing RT-PCR test through mobile systems.
The capacity of 1.5 million tests daily in India
The overall positive rate of testing in India is more than 20%. Deaths are getting much higher. To gain control over this, it is important to focus on isolation and home-based treatment. There are currently 2506 molecular testing laboratories in India. Many types of tests can be done in these. Combining all of this, 1.5 million tests can be done daily in India.
ICMR said this on a rapid test
Booths should be arranged for rapid antigen testing at many places in cities and towns.
Testing should be done seven days and 24 hours in these booths.
Rapid antigen test should also be arranged in school-college and community center.
Rapid tests should be included in private and government healthcare facilities.