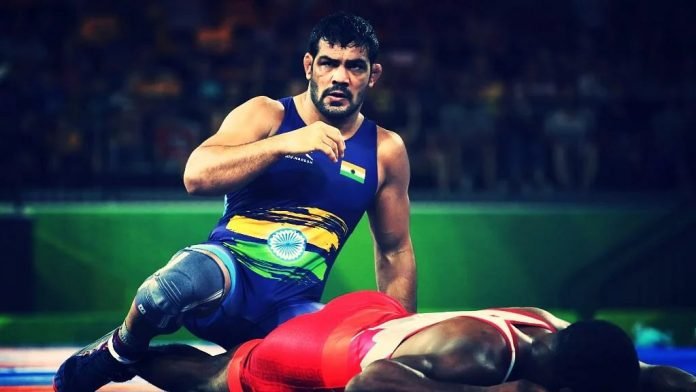 Acts of Sushil Kumar- don of Dubai to the gangster, the police are getting many connections- The investigation against Olympian Sushil Kumar in the Sagar Dhankhar murder case has gained momentum. The Delhi Police is now eyeing the crime network of which Sushil Kumar was a part. Jail gangster Neeraj Bawana is also said to be involved in this network. Police are saying that they have found much more evidence of Kumar and Bawana working together.
The wire of a Scorpio SUV recovered from the place where Sagar was killed is linked to Mohit, a henchman of Bawana. According to sources, it has also been learned that most of those who were with Sushil Kumar on the night of the murder were Bawana goons. At least seven more accused are absconding in this case. Raids are being conducted to catch them.
Sushil Kumar's name in extortion case too
Sources said on Monday that Sushil Kumar's name had also come up in a case of extortion that had surfaced in the Model Town area a few weeks earlier. Fugitive gangster Sandeep alias Kala Jathedi had demanded an extortion of Rs 1 crore from a cable trader. The phone was made from an international number. Investigation reveals that Sushil Kumar was behind this extortion.
Jathedi wanted to completely capture the toll booths in Delhi, Uttar Pradesh and Haryana. In this work, he wanted the help of Sushil Kumar. However, the two had separated their paths two months earlier.
Sushil Kumar shook hands with Neeraj Bawana after separating from Jathedi
The extortion case precedes the separation of Jathedi and Kumar. There was a rift between the two over their involvement in the Model Town property. After this, Sushil Kumar joins Bad Gangster Neeraj Bawana and Naveen Bali in jail. The police is preparing to interrogate both of them. Police said that Kumar was not only avoiding these two, but also black jathedi was an enemy of his life. Jathedi is one of the most wanted gangsters of North India. He is suspected to be in Dubai at this time.
Sushil had also beaten a black jatha's henchmen.
On the night of May 4-5, Sushil Kumar not only beaten Sagar Dhankhar, but also beaten another man Sonu. Sonu is an infamous criminal with 19 cases of murder, extortion and robbery. According to the police, Jathedi, with the help of Sonu and other operatives, was occupying several disputed properties in Delhi on a large scale.
Sushil Kumar allegedly joined hands with Jathedi long ago and acquired a property in Model Town's M2 block. This flat is at the center of the whole controversy. The criminals of Jathedi-Lawrence Bishnoi gang were being sheltered here. According to an official, the role of many crimes was also framed here.