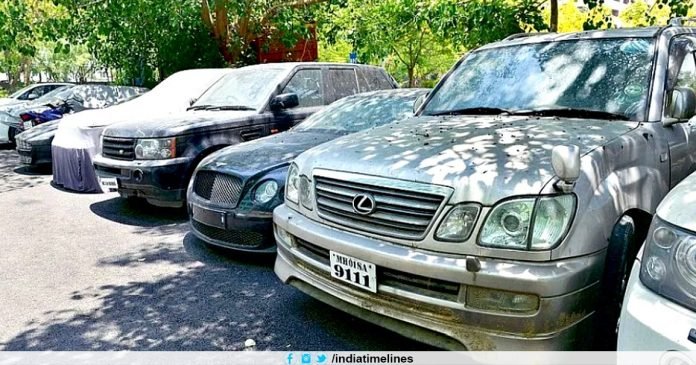 36000 rupees fine/month for abandoning your car- Due to the increasing number of cars and shrinking roads along with the congested cities of India, a large number of jams are increasing on a daily basis. Bangalore is a city that is facing closed roads and slow moving traffic. Bangalore has now started to know more because of its traffic in the country and keeping this in mind, the Bangalore Traffic Police (BTP) has come up with a new plan with limited space on the roads, which will ensure the repair of roads.
36000 rupees fine/month for abandoning your car
According to the report of the Bangalore Mirror, according to this new scheme, a traffic police department in Bangalore will start fines for owners who left their cars on public roads. Owners who have left their broken vehicles on a public road will have to pay a fine of Rs 50 per hour, which is to be given at Rs. 1200 per day or Rs 36,000 per month. In this, the traffic police will calculate the total hours after financing.
Additional Commissioner of Police (Traffic) P Harishakaran said, "Many vehicles which are not in working condition are left on the main roads. If they can not be repaired, then these vehicles are immediately sent to a garage. Should be sold or sold to scrap dealers, leaving the vehicles in public places will obstruct the movement of traffic. Keeping this in mind, we have left the vehicles Has started a campaign against him and after sending many notices they started removing them. From now on we send them a notice and plan to pay 50 rupees per hour basis. " For the latest updates, and more details, you can visit www.indiatimelines.com.
The new rule is applicable to all types of vehicles. It includes government vehicles, BMTC buses, BBMP buses and even trucks. Traffic police said that traffic in the city is abandoned by most of the vehicles transported by the police to those vehicles which have no use for the owners. Applying such a penalty will ensure that no vehicle will be left on public roads, which affects the activity of the traffic. It should be noted that if the police decide to remove the vehicle, then additional towing charges will be added to the owner on an hourly basis. It is according to Section 201 of the Motor Vehicles Act. Since the Bangalore Police has started its operations, we can hope to issue such fine on the vehicle owners in the coming days.