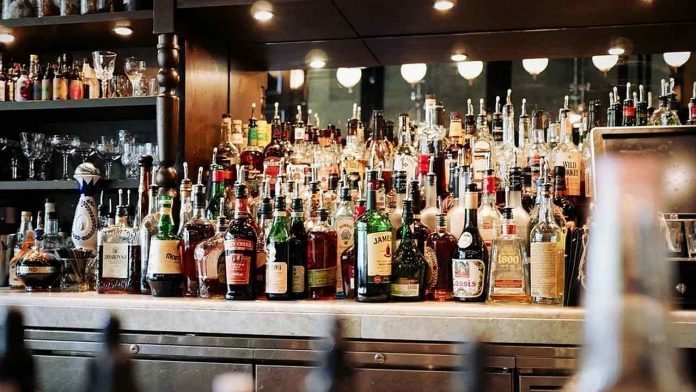 260 private liquor shops will be closed in Delhi from today only 460 government shops will be sold- 260 private liquor shops have been completely closed in Delhi from today. Now till November 16, liquor will be sold only from 460 government shops. Due to this, there is a possibility of a shortage of liquor in some areas (especially the border). In such a situation, there is also a possibility of an illegal sale. In view of this, the Delhi Government has formed joint teams of the Excise and Police Department, which will regularly monitor. On the other hand, a large crowd of people was also seen at private shops in some areas of Delhi on Thursday.
The Delhi government has come up with a new excise policy regarding the sale of liquor. Under this, licenses for the sale of liquor have been allotted by dividing Delhi into 32 zones. Under the new policy, the sale of liquor will start from the allotted shops on November 17. After this, there will be an increase in liquor shops compared to before. The total number of shops will increase to 850, but before that, there are many challenges before the department.
Now for about one and a half months, the number of areas in Delhi will increase, which will not have a single liquor shop. Also, now the total number of shops in Delhi will come down from 720 to 460, in which liquor will continue to be sold. There is a possibility of overcrowding due to fewer shops. In such a situation, there will also be a challenge to control the crowd and maintain the supply system.
Till the opening of new shops, there will be bad sales from government shops
According to the Delhi government, there will be a transition period from the old to the new excise policy from October 1 to November 16. Under the new policy from November 17, the sale of spoiled goods will start from the allotted shops. There is no shortage of liquor, so government shops will continue to operate till new shops open.
Not a single liquor shop remained in 106 wards
Due to the closure of private liquor shops, there is not a single liquor shop in 106 wards out of 272 wards of Delhi. 80 wards are already included in this and from today 26 new wards have also been added. Most of these wards are located in the areas adjacent to the UP and Haryana border, in which the possibility of illegal sale of liquor has also increased.
Teams on alert not to increase illegal business
The Excise Department official said that till November 16, strict arrangements have been made to ensure that there is no illegal business of liquor. District-wise instructions have been given to increase surveillance by forming a joint team with the police. Also, extra vigil should be taken in the border areas adjoining Haryana and UP, so that illicit liquor is not sold by bringing illicit liquor from the neighboring state.
Fact file
Total Shop – 720 (English & Native)
Government Shop – 460
Private Shops – 260 (Closed)
new excise policy
Shops will open under the new policy from November 17, tender issued
Delhi divided into 32 zones
– Eight to 10 wards of Delhi within one zone
– 850 liquor shops will open in the new policy
Supply may be affected
Confederation of Indian Alcoholic Beverage Companies Association has expressed apprehension that under the new policy, the supply may be affected before the sale of liquor starts. Sangh's Director-General Vinod Giri says that all companies work with wholesale licenses for the sale of liquor in Delhi.
After obtaining the L-1 license, the excise duty is deposited in advance and after that, the liquor is brought to Delhi for sale. So far, the government has not clarified how it will be managed if the stock remains on November 16. Due to this, all the companies are running by keeping a limited amount of stock.
For this reason, the supply may be affected. On the other hand, it has been said from the Excise Department that the supply of liquor in Delhi will not be affected in any way. Arrangements are already being made for this.