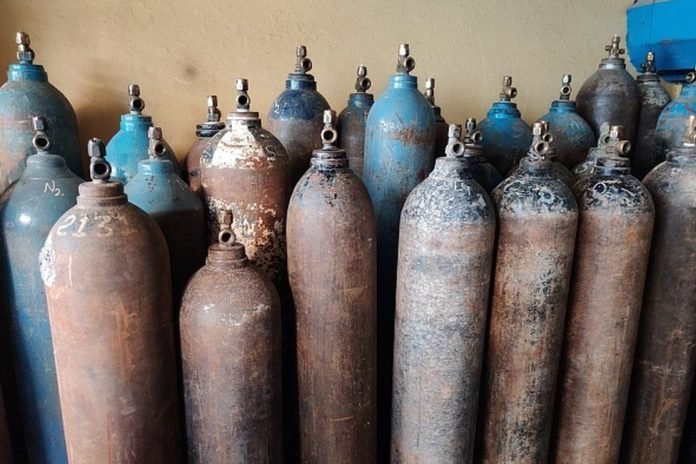 20 deaths in Jaipur Golden Hospital due to lack of oxygen- The big news is coming from the capital Delhi. At Jaipur Golden Hospital here, 20 people lost their lives late Friday due to an oxygen crisis. Dr. DK Baluja of the hospital gave this information. He informed that oxygen tanks have been provided by the government. This too will last for the next two to two and a half hours. There are 260 patients admitted to the hospital.
On the other hand, Kovid in charge of Saroj Hospital told that he is no longer recruiting Corona patients in his hospital. Older patients are also being discharged due to a lack of oxygen.
There were 25 deaths at Gangaram Hospital
In Delhi, 25 patients died due to a lack of oxygen on Thursday night. However, the hospital administration later clarified that the condition of these patients was very critical. They have not died due to a lack of oxygen. There was also an oxygen crisis at Gangaram Hospital on Friday. Immediately the government supplied oxygen here.
37 doctors are infected
A few days ago, 37 doctors were found corona positive at Gangaram Hospital. Five of these were hospitalized, while the other doctors were kept in home isolation. According to the hospital administration, all doctors have mild symptoms and none are in critical condition.
A record 348 people lost their lives in 24 hours
In the last 24 hours, 24 thousand 331 new patients were found in Delhi. 23 thousand 572 people were recovered and 348 patients died. This is the largest number of people who lost their lives in the capital due to infection within a day. So far, 9 lakh 80 thousand 679 people have been affected by the infection here. Of these, 8 lakh 75 thousand 109 people have been cured, while 13,541 patients have died. 92,029 patients are undergoing treatment.
An emergency supply of oxygen at Batra Hospital
At the same time, it is a matter of relief that the Delhi government made emergency supplies of oxygen to Batra Hospital located in Tughlakabad Institutional Area of ​​Delhi, within minutes of the oxygen exhaustion. The officials gave this information on Saturday.
Only 1.5 hours of oxygen is left here
Sudhanshu Venkat, executive director of the hospital, said that oxygen was out of the hospital at around 9 am. He said, 'Just now, emergency supplies of oxygen were made to us by the Delhi government. It will run for about one and a half hours. Our supplier is not answering the phone. "He further said that about 350 patients are admitted in the hospital, out of which 265 are suffering from coronavirus and 30 are in ICU.