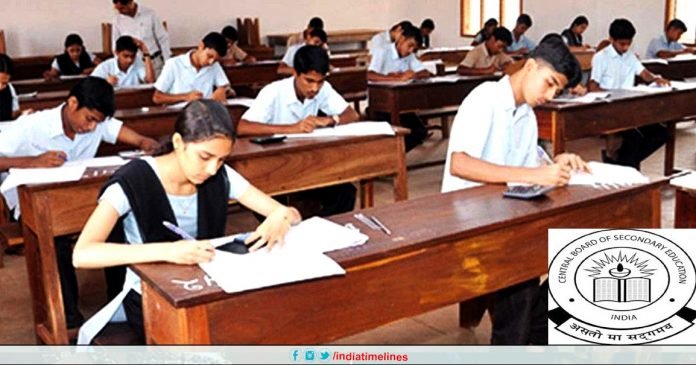 12th Board Exam: Supreme Court order, every state should declare results by July 31- The Supreme Court directed all state boards to release the Class 12 evaluation scheme within 10 days. The top court said that all the state boards like CBSE and ICSE should declare the results within the stipulated time period by July 31. A bench of Justices AM Khanwilkar and Dinesh Maheshwari was hearing a petition filed by advocate Anubha Sahay Srivastava, seeking cancellation of class 12 examinations of state boards.
On the decision of the Andhra Pradesh government to conduct the 12th examination (likely in July), the Supreme Court said that the state government should have a clear plan for it. How can we play with the lives of students?
Let us tell you that most of the boards of the country including CBSE, CISCE, UP Board, MP Board, Rajasthan Board, Punjab Board, Haryana Board, Maharashtra Board, Gujarat Board have cancelled their 12th examinations due to Corona. But Andhra Pradesh has not yet cancelled the 12th examinations.
The court also said that there cannot be a uniform evaluation scheme for all state boards. She cannot give such instructions.
The bench said that every board is autonomous and separate. In such a situation, the court cannot order to fix a uniform evaluation scheme.
The Andhra Pradesh government on Wednesday told the Supreme Court that it will successfully conduct the Class XII board examinations as there are no reliable alternatives for evaluation of state board students. The state government said that it will likely conduct the class 12th examination in the last week of July and the schedule of the examination in this regard will be released soon. In an affidavit filed through State Standing Counsel Mahfooz-e-Nazki, the state government said that the cases of Kovid-19 are decreasing rapidly in the state.
The state government said that as on June 20, there were 5,646 cases of Kovid-19 in the state. The number of infection cases on 21 June was 5,541 and on 22 June 4,169. And comparing with these dates of last month, there were 22,610 cases of infection on 20 May, 20,937 on 21 May and 19,981 on 22 May.
Earlier the governments of Assam and Tripura had informed the court that they had canceled the class 12 exams due to the pandemic. Punjab Board has also canceled the 12th examination.
On June 17, the court was told that out of 28 states, 6 states have already conducted the exam while 18 states have canceled the exam. But the remaining four states (Assam, Punjab, Tripura, Andhra Pradesh) have not canceled the exam yet.