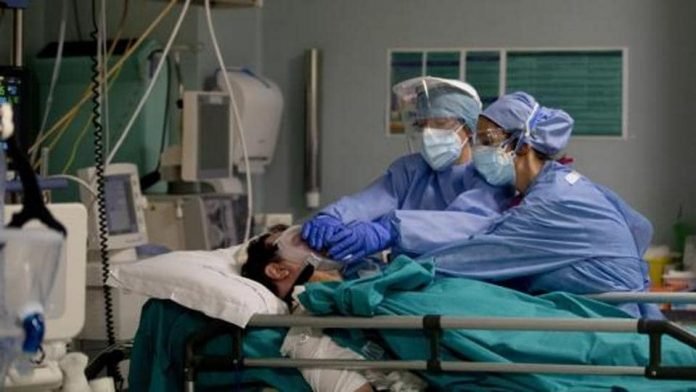 1 lakh warriors will be ready to fight against Corona, PM Modi started another campaign- Prime Minister Narendra Modi launched a crash course for COVID-19 frontline workers. Along with this, he gave a message to the country to be prepared regarding the epidemic Covid-19. He said that 1 lakh warriors will be prepared to face the pandemic through the crash course being started today. The Prime Minister conveyed his best wishes to the frontline workers who took the crash course and hoped that they would soon be ready to cooperate with the healthcare workers.
On Friday, Prime Minister Narendra Modi launched this 'crash course program' specially designed for workers through video conferencing. It will be started in 111 training centers located in 26 states across the country under Pradhan Mantri Kaushal Vikas Yojana 3.0. The Union Minister for Skill Development and Entrepreneurship was also present on the occasion of the launch.
Crash course will be completed in 2-3 months
Here the Prime Minister said, 'This Covid-19 epidemic has repeatedly tested the potential of every country, every institution, every society, every family, every human being in the world. At the same time, this epidemic has also alerted us to expand our capabilities as a science, government, society, institution and individual. PM Narendra Modi said that to support the current force fighting Corona, a target has been set to train about 1 lakh youth in the country, this course will be completed in 2-3 months.
PM Narendra Modi said that this campaign will also give new energy to the front line force of our health sector fighting Covid and will also create new employment opportunities for our youth, new AIIMS, new medical colleges in the country in the last 7 years. Emphasis has been laid on the construction of new nursing colleges, many of which have already started functioning.
According to the PMO, the objective of this program is to equip more than one lakh Covid warriors across the country with skills and teach them something new. This program has been designed as a special program under the Central Component of Pradhan Mantri Kaushal Vikas Yojana III with a total financial outlay of Rs 276 crore.
This will create skilled non-medical health workers to meet the present and future needs of the manpower in the health sector. A short-term program to provide knowledge and skill development of a particular subject is called a crash course.